Shopping Basket
Your Basket is Empty
There was an error with PayPal
Click here to try again
Thank you for your business!
You should receive an order confirmation from Paypal shortly.
Exit Shopping Basket
| | |
| --- | --- |
| Posted on 14 October, 2014 at 22:30 | |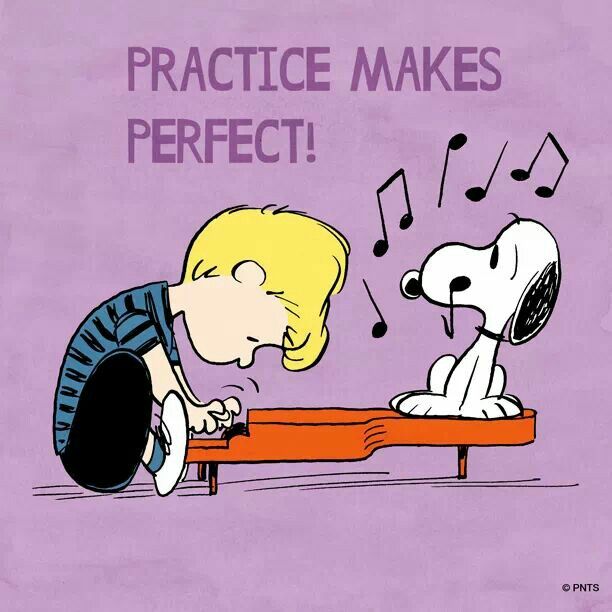 I often find myself encouraging parents when they are seeking advice on getting their young student to practice.  Many times with school schedules, homework, and extra-curriculars, there is no time left over for piano practice. 
In today's society, parents are tired out from a day of trying to be an excellent employee, boss, wife, husband, mother, father, and all that these titles emcompass.  By the time Mom and/or Dad has picked up Jr. from football practice, helped Little Suzie with  her homework,prepared dinner,helped Jr.with a forgotten science project,  and finally called lights out, there is just no time or energy left for piano practice.
My adult students also have problems finding time to practice.  They are husbands, wives, mothers, fathers, grandparents, hospital volunteers, employees, church workers, etc. Their day leaves little time for practice. 
My own practice time is limited!  Through the day, I stay busy with being a wife and mom, marketing and scheduling lessons, developing lesson plans, teaching, and serving as a Church Musician. Being a Church Musician and staying up on music with my students requires practice.   

When I think back to being a kid and taking piano lessons, I always remember my mother. You see,  I absolutely hated piano practice, and i could always find something better or more necessary to do. One evening, my mom discovered that hollering at me from the kitchen while I "practiced"  was not working; so she stopped what she was doing, and sat with me in the living room while I practiced.  No less than twice a week for 30 minutes, we spent quality time together practicing piano. She could not play a note, but somehow,she knew when I had missed one. 
Finally, I learned to actually love playing the piano, and practice became pleasure, and  a part of life for me. However, there are still times when I have a particularly tricky song that I just cannot get, or I am just too tired, or of all things:  I DON"T WANT TO PRACTICE!!
The thing is, PRACTICE MAKES PERFECT!  The more we practice, the better we play; and the better we play, the more we learn to love the music; and the more we love the music, the more we appreciate the art of playing and creating music. 
Most beginners reach a "plateau" when the lessons become more difficult, and the whole concept of playing the piano is just about as clear as mud!  Mom and Dad begin to wonder, "Why am I throwing away my money?"  Adult students say "piano playing is not for me ... I just can't get it!" 
This is the time  when students want to quit; throw up their hands, and run away from the piano.  But, just hold on through that time,and eventually, the light bulb will come on.  Click!  The student begins to understand the music concept and patterns.  Click!  Their piano playing will improve! Click! He or she will enjoy playing and learning again. Click! If you as students or parents stick it out through the hard time, I guarantee a lifetime of piano playing pleasure. 

There are five guarantees to practicing the piano.  (These guarantees apply to ANY instrument)
 * Sometimes daily practice will be hard.
 * Sometimes you will fall short of what you want to achieve.
 * Sometimes practicing will not be fun.
 * Sometimes you will feel like quitting.
 *Sometimes you will wonder why you are learning to play the piano.
This is normal. It's okay to feel these things. But you must press on. You must be diligent to practice at least 5 - 10 minutes every day. You must put your whole heart into doing the best you can. Because it will be worth it. It is worth it!
Come on, let's play piano!

Categories: None
/